Ultimamente facendo un giro tra i blogs, soprattutto quelli che parlano di moda (odio la parola fashion blog, ormai non la posso sentire più!!!) mi sono resa conto che la MARCHETTA è diventata sport nazionale.. E sottolineo Nazionale perchè sicuramente anche all'estero avranno i loro sponsor e i loro marchi preferiti, ma almeno si leggono anche dei post veri, non solo riferimenti pubblicitari, chiari pure ai bambini di 3° elementare, e continui regali da case e ditte..
Latest, going around the blogs, specially the ones talking about fashion (I hate the name Fashion blog, I can't hear anymore..!!) I saw that the adv is a new national sport.. And I say national 'cause just in italian blogs I can see all these adv and "presents" from brands and shops.. In stranger blogs sure we can find them too, but not so much and you can read also "normal post" not just "advertising space"..
Ma siamo sicuri che faccia bene ai brands, soprattutto ai grandi della moda, regalare, omaggiare, "comprare" le blogger cosi?? Molte sono ragazze normali e possono sbagliare.. trovo la mossa di H&M molto furba, dato che in ogni blog si parla solo di loro, ma non tutte ne parlano bene.. La foto della Chiara nazionale poi ha praticamente rovinato la "carriera" di un povero vestitino rosa che colpa non ha se non quella di costare 150 euro.. Sarà la particolare rifinitura appositamente voluta dal signor Lanvin che lo fa costare cosi tanto??
We are sure this is a good image for brands, specially big fashion brands to presents gadgets and "buy" the bloggers in this way?? A lot of them are normal girls and they can do something wrong.. I think H&M has been really smart, 'cause at the moment all the bloggers are talking about the collaboration with Lanvin.. But they're not talking so good.. The Chiara's pic ruined the "carrier" of that Pink dress with that bad bad outskirt that cost € 150.00.. But maybe that bad work on skirt was just wanted by Mr Lanvin that's the why of the price..?
I grandi brand sono finiti nella massa.. proprio ciò che non dovrebbero essere.. alla faccia dell'unicità del pezzo e dell'invito prezioso per la sfilata.. Altro che moda democratica..questa è moda disperata..
The big brand now are in the mass.. and it's what they shouldn't do.. They don't care enought about uniqueness and precious invite for catwalk.. This is not democratic fashion.. this is desperate fashion..
Per le blogger, che magari non hanno come ambizione diventare delle "addette ai lavori" del fashion system, va benissimo cosi..Regali più o meno costosi, qualche articolo su vari giornali o web magazine, riconosciute in giro, per strada, inviti ai parties e alle preview delle collezioni.. Praticamente come un negozio di giocattoli per un bimbo di 5 anni!!!
For the blogger doesn't want to became an "insider" of fashion system, it's a perfect life.. Presents more or less expensive, some article on journal or web magazine, knowed around, in the street, party invites and collection previews.. That's a Toys store baby!!!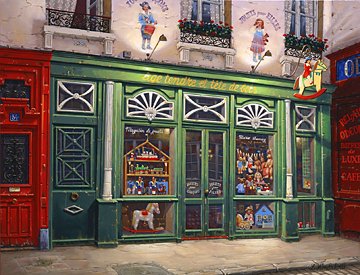 Ma a coloro che vogliono davvero lavorare in questo mondo..soprattutto come giornalista, addetta stampa o fashion stylist, sconsiglio vivamente questa onda passeggera.. piuttosto studiate, fate esperienze (soprattutto AGGRATIS..), andate alle feste ma imbucatevi e cercate più contatti possibili e non più flash possibili.. Siate delle spugne.. La moda non si limita all'amore per i vestiti o per borse e scarpe..
But who really wants to be "someone" in this world, as journalist, press officer or fashion stylist, please don't do that.. It's just a passing wave.. Study, make experiences (sure for free..), go to the party but pocket in it and find as more contacts you can and not more "flash" you can.. Be a sponge.. The fashion is not just the love for closets or bags and shoes..